ADVICE
By Paul Strubell of Dirt Orcas – 7/24/15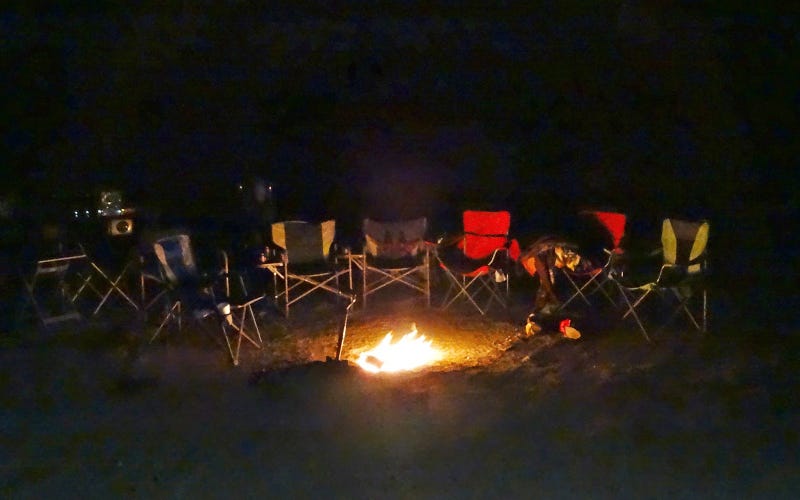 I told my friend David I was thinking about bringing a small camp chair on our ride from Iowa to Moab. We would be camping the entire time. I explained I was hesitant to bring the chair because of the added weight and that it would be redundant if there was already a picnic table at the campsite.
His responses was simple. He said " I just prefer to sit on the ground."
My jaw dropped and my eyes widened. My manhood had been assaulted. I had over complicated the issue. I was spoiled. I was soft.
I left the chair at home. I sat on the ground or on a picnic table. When we met with other riders, they had camp chairs. They were able to sit closer to the fire. Their chairs were not tethered to the ground, like a picnic table. They were comfortable and dry.
Over the past 5 years, I have been on a dozen overnight trips with David. To this day, I have yet to see him sit on the ground.
I was recently given this camp chair by my company. Therm-a-rest Treo Chair
I think it's a pretty good one.